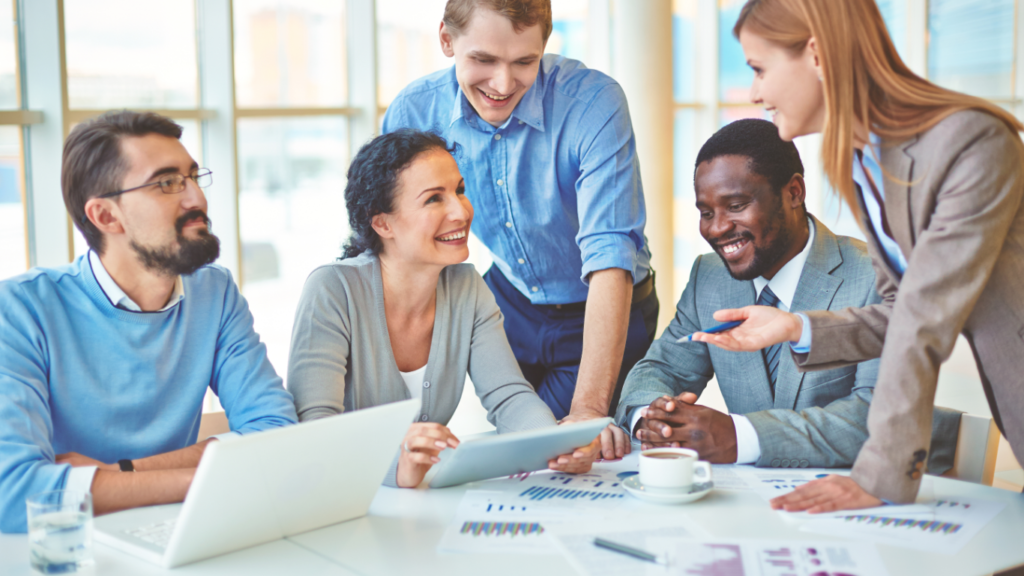 According to Gallup, a study that analyzed 1,471 IT projects, found that the average overrun was 27%, but one in six projects had a cost overrun of 200% on average and a schedule overrun of almost 70%. The impact on your bottom line is direct and can be significant, especially if you're working on a mission-critical project.
It is often the case that cost overruns and delays arise from setbacks that occur at the very start of your project. The reality is that many projects are slow to ramp up, in large part due to a lack of timely resource availability. In short, many companies lack the right tech staff exactly when they need them. This is particularly true of software development projects, where even with an agile development methodology, there is a pre-defined order of operations that must be performed. A seemingly minor delay in one area can have a ripple effect, resulting in hang-ups down the line.
This is one area where a software development staffing plan can be useful, giving your company the insight it needs to anticipate and act in a way that ensures you have the right people for the job, precisely when you need them. There are many different talent acquisition challenges you must deal with, and a strong game plan positions you for success.
Why Do We Need an IT Staffing Plan?
A software development staffing plan is vital because it takes time to find and assemble a winning team. Then, once you've found the right software developers and tech staff, you must guide them through an effective onboarding process. In this phase, they should gain a degree of familiarity with your company and its culture, your workflow, and the project that they'll be working on.
When you have a well-crafted staffing strategy, you'll be in a better position to ensure that you have timely access to qualified tech talent and the resources you need to complete your projects on time and within budget. There are few things more frustrating than dealing with development setbacks because you've failed to anticipate and prepare adequately.
Due to the time involved in finding, screening, vetting, hiring, and integrating new talent, it's essential that you fully consider every element of your process and, where possible, streamline! Give some thought to your project planning steps, the protocol for onboarding new developers, and the way in which you identify the need for additional resources. These will all be vital elements to keep in mind as you work toward the development of a solid software development staffing plan.
How Do I Create a Staffing Plan?
To create a staffing plan for your company's development projects, it's critical that HR managers, project managers, and team leaders all work together. Each person will have a slightly different perspective and role in the process; together, you'll gain a complete picture of your project development needs.
As you create your software dev staffing plan, follow these steps:
Create a pipeline for your projects.

You'll need to establish a pipeline and process for planning your tech projects. The information that flows through this pipeline must be accessible to development team leaders and managers, HR and your company's leadership, as all may need to offer input. In this pipeline, you'll need to achieve a few goals. You must plan out the timeframe for each project (or at minimum, the start date or deadline for a given project). Also, evaluate your in-house resources relative to the resources that will be required to get the job done on time, on budget, and in a way that aligns with the specs. In this phase, you'll identify whether you have sufficient resources or whether you need to call in reinforcements.

Create a staffing calendar.

Once you've created a pipeline where you can track projects, you'll want to have a calendar that lets you pinpoint the date when you need to have your team in place for a specific project. You can then work backward to determine when you must

hire a tech staffing recruiter or begin recruiting on your own for certain positions

. Remember, you must take your onboarding process into account. If it takes a full week for a new permanent employee to complete the onboarding process and reach normal productivity levels, then you'll need to be sure they start work one week before their skills are required.

Create the job specs for your software developer.

Once you've determined your tech and IT staffing needs, you'll be in a position to draft detailed specs for the position. A well-crafted job description is essential, and you should always develop the specs from scratch (instead of recycling a similar description and modifying.) This ensures that you're attracting the right person, with the right skill set for the job.
The staff planning and recruiting process can be time-consuming, but iTech specializes in saving you time and money. With a 95% customer retention rate, our clients win by leveraging iTech's expert tech staffing and IT consulting services.
With our experience and pool of tested, qualified candidates, iTech can often complete otherwise arduous human resource and people management processes in a fraction of the time it would take your HR staff. Serving clients in North America, and with strategic offices located in San Francisco, Dallas, Texas, and South Burlington, Vermont, among others, we work with companies throughout the nation and beyond. We invite you to contact us today if you're ready to learn how to refine your existing processes, or simply need help finding the right team for the job.
Ready to find out if our IT and tech staffing services are right for your company's needs?